Independent Property Search Consultancy
BarkerStourton specialise in finding the right property for you and your family using our extensive knowledge of the West Country, which enables us to secure the best property for you at the right price.
Many of these properties never make it to the open market and so it is with our extensive network of contacts that BarkerStourton are able to put you in prime position.
Let BarkerStourton search and find for you the best available properties throughout Dorset, Somerset, Wiltshire and East Devon.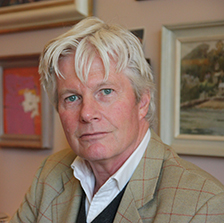 Tim Barker
Tim Barker returned 'home' to Dorset in 2001 after 16 years working in Central London for three leading Estate Agents selling prime property in The Royal Borough of Kensington & Chelsea, Belgravia and Mayfair. For the last 10 years he has been co-owner of one of the first buying agents to set up in the West Country. He has extensive knowledge of the area and his property contacts are second to none.
His roots are in Sherborne and the environs and he was educated locally. Tim Barker lives in West Dorset and has two daughters.
Tim Barker decided in 2011, having worked with Tom Stourton in London and having known him for 20 years, to set up BarkerStourton Property Search.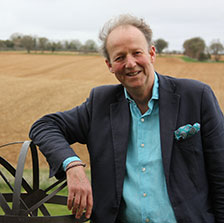 Tom Stourton
Before setting up BarkerStourton Property Search with Tim Barker, Tom Stourton has ranged widely over many aspects of the property world. For four years he sold prime Central London residential property, concentrating on Kensington & Chelsea. Following his move to the West Country, and a spell working for the BBC in Dorset (which gave him excellent local knowledge!) he spent 10 years in the film industry as a Location Manager, a role which gave him unrivalled access to and appreciation of some of the finest and most interesting properties in the UK.
Following a decision to return to Dorset and property, Tom is able to apply his expert negotiating, people skills and overall experience to all aspects of property acquisition. He will ensure that his clients receive a highly focused and professional service from start to finish.
Tom Stourton is married with three daughters and lives in North Dorset.