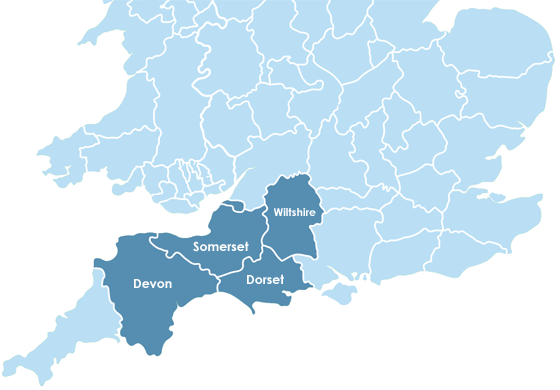 Dorset, Somerset,
Wiltshire & East Devon
At BarkerStourton Property Search we are perfectly positioned to help our clients find and purchase any style of property in the counties of Dorset, Somerset, Wiltshire and East Devon. We will however take commissions to search further afield in special circumstances.
Our office is based in Sherborne in Dorset being central to the area that we cover. From our office we are able to be in Salisbury in under an hour and can reach the Dorset coast in approximately 40 minutes.
Please use the interactive map on the left hand side to give you more detailed information on the counties that you might be interested in.